Hey-O, Da Wanders! I'm TheIdealMistress and I'll be your bestie/RP bud/commissioner and whatever else that you need!(that isn't totally weird or crazy)
So some stuff about my weird lovable self. Uhhhm, Welp I'm 17, love drawing couple and cute stuff I find in bases, I love dogs and cats equally although I'm mainly a dog lover, I love watching anime with my sister, I'm studying to be a clinical psychologist which is very thrilling nonetheless, I need to read more books and mangas so please suggest some to me, I'n neither a tsundre or a yandere, I love all fruits and sweets and I'm an amateur artist wishing to be successful at what I do with connections and practice (A looooot of practice

) And the rest is in the questions you ask me about myself !!
This Is just some anime list for you to know what I've watched/watching before suggesting:
This was originally going for my own OC before I created my One Piece OC but now things have change and you can just ask my OP OCs!
Here's the crew's links:
sta.sh/08zu8xc59jy
sta.sh/01eib4k7lion
sta.sh/0v9ml71itn5
sta.sh/0g90wyj5wsg
sta.sh/0e8cs3vibf5
sta.sh/02vio278hjq
sta.sh/0byn0ru3saw
sta.sh/012oc5barz77
Like My Stamp Wall? :3
I'm currently trying to find someone to make icons for each crew member so it would be easier to identify them but until then, just use the links and ask a question on my page to the specific crew member.
Art Status:
My Dedication Wall:
To my Bestie,

, you made me a very happy person and I could never have learned so much about anime if it wasn't for you and

for being the randomest, coolest people on the planet!
To My Twinsy,

, you made my One Piece love blossom so hard by being there to RP with me til the bitter end of 10 pm XD And I love and adore you for that.
To All my friends and watchers, I love you guys for faving and watching and giving me a shitload of llamas as well as requests and points. You all made me want to be a better artist in the process and I can never be the same with out you.
To God, thank you for giving me the opportunity to make such a large network of people on the Internet and for never giving up on me, even though I've done some crazy stuff in the past.
Thank you all for reading and watching me, I really appreciate and I love you!
The following Commissions/requests/art trades i'm waiting on/paying for A WHILE:


(request)



(request)


(paid for)



(art trade)



- Will be Getting Paid Soon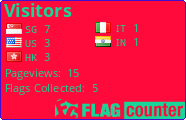 You are a Chibi Seme

You are the seme in disguise. Able to fit in and get along with uke and seme alike, you are able to get close to the uke on their level before exerting your dominance. This makes you at times manipulative and able to fool others about your true seme nature. Because of your harmless appearance, it takes the flamboyant Flaming Uke to match wits and really bring out your aggressive side to expose you for the seme that you are.

Most compatible with: Flaming Uke, Badass Uke

Least compatible with: Dramatic Uke

What seme or uke are you? Take the experience at SemeUke.com, or get yaoi merchandise..